Chemical Free coffee. A classic high-grade Colombian beans. Chocolate notes and light herbal aroma, medium bodied and mildly acidic. Full of flavor, ...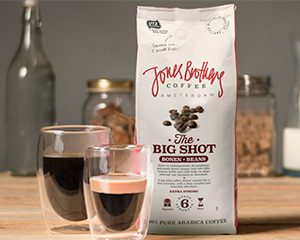 The Big Shot (500gr)
Slower Roasted, more intense, Extra Strong 100% Arabica – Espresso whole bean coffee Weight: 500 gr Strength: 6 (extra strong) Country: Sidamo, ...
€

9.00
Add to cart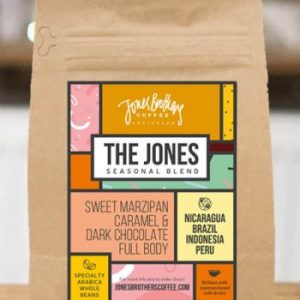 The Jones (250gr)
The Jones is a wonderful 4 origin blend central and south American coffees with the spicy addition from Indonesia. Weight: 250 gr Roast type: Medium ...
€

11.00
Add to cart